Personal Injury Law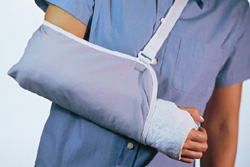 Suffering a personal injury is a life-altering experience and has a profound impact on your personal, medical, family, employment, and financial life. It is important that immediate action be taken on your behalf to protect your right to be compensated for your loss. As the victim of an accident, you must not only tend to your injuries, but you are concerned about your lost wages, medical bills, and dealing with adversary insurance companies.
Whether you are injured in an automobile accident, construction accident, by a defective product, medical malpractice, dog bite, slip and fall, or other cause through no fault of your own, you deserve proper guidance and counsel through the process in order to obtain just compensation for your loss and injuries.
At Richard M. Gordon & Associates, P.C., you will receive individual and personalized attention, and all of your questions and concerns will be immediately responded to and answered. You can be assured that the effort on your case will be diligent and aggressive, with commitment to a successful result.
The fee for legal representation is based on a percentage of the recovery, and there is no fee if there is no recovery. If you are unable to travel to my office for the consultation, I will travel to your home or the hospital to visit with you.
Please call for a free consultation.