Real Estate Law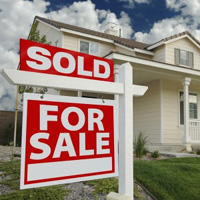 Mr. Gordon is a seasoned attorney in real estate transactions, including the purchase, sale, and leasing of residential homes, cooperatives, condominiums, commercial buildings, and shopping centers. Real estate matters are characterized by significant financial investment, which will endure for long periods of time. Such transactions are serious and complex matters which must not be treated in a casual or cursory fashion.
Though a transaction may seem straight-forward, there is usually a level of complexity which deserves careful attention and cost-effective resolution. As the expression goes, "the devil is in the details". There is usually a mixture of legal, zoning, environmental, regulatory, business, and financial considerations which guides every successful real estate transaction. It is essential that experienced and effective analytic and technical skills be employed in drafting contracts and other documents.
Landlord-Tenant Matters

Lease issues are common and involve serious consequences. If there is a claimed breach or violation of a lease, such as non-payment of rent or the failure to perform maintenance or repairs by either the landlord or the tenant, the dispute may be litigated in court.
Eviction proceedings, called summary proceedings, are one of the most rapidly processed lawsuits in the realm of court litigation. The eviction proceeding will appear in court within one or two weeks after it is commenced by the service of process. If the landlord is successful and prevails on its claim, then a warrant of eviction will issue and be presented to the Sheriff for execution. If the tenant does not voluntarily leave the premises, the Sheriff will disposess the tenant and all personal property from the premises.
There are many statutory provisions in addition to written lease terms governing landlord-tenant rights and responsibilities. The law and the equities in such matters are complicated, and compliance with technical, legal, and procedural requirements demands careful attention and skillful handling in order to prevail.
Please call for a free consultation.